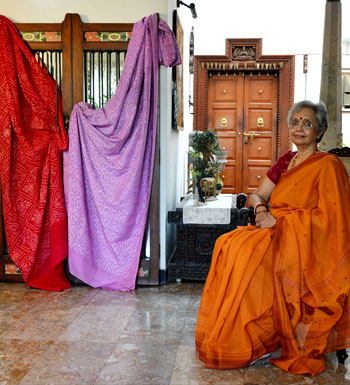 SABITA RADHAKRISHNA is a freelance writer, food columnist and broadcaster and was associated for over twenty years with Doordarshan and A.I.R. as a script writer and programme hostess. A playwright, her SONG OF THE LOOM was staged by Madras Players in March 2008.
Sabita Radhakrishna has had hands-on experience with textiles for over 30 years. An active member of the Crafts Council of India. Senior Consultant CERC (Craft Educational Research Centre) Kalakshetra Foundation from 2009-2013.
Was the first to introduce the concept of the mismatched blouses, first in Mumbai through exhibitions and later all the metros.
Was the first to introduce blouse pieces with woven borders and motifs on sleeves and back, and marketed the same through her boutique
Was on the Central Board of Film Certification for a full term.
Designed a complete collection of hand painted natural dye fabrics, saris, blouse pieces, dress material and household linen for an Exhibition held in Delhi by the Delhi Craft Council in the mid nineties.
Sabita was Design Consultant for Mafatlal New Shorrock Mills based in Nadiad in the early eighties.
Sabita has been inducted into the Advisory Panel of Demacare a unit of SCARF India (Schizophrenia Research Foundation) SCARF India recently launched "DEMCARES" a Dementia Care Unit.
---
The Weavers Initiative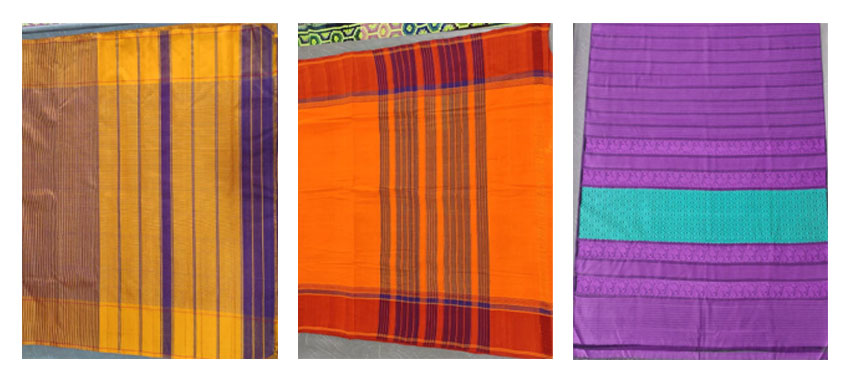 Proudly showcasing the splendiferous South Indian weavers collection mentored through the Weavers Initiative especially for Navarathri
Sabita's work during the pandemic was commendable. She adopted four clusters in South India, Thanjavur, Jalakandapuram, Anakaputhur and Arni, and facilitated sales of sarees worth 7 ½ lakhs for the weavers who accumulated piles of unsold stock ensuring that the payment went directly to their accounts. It meant hours of planning, reaching out to the weavers through telephone, training them how to drape sarees to photograph them using their mobiles. The effort paid off and Bhoomika Trust who partners this enterprise "Weavers Initiative"created a catalogue for each of the clusters for a wider reach.
Through the donations she is aiming to provide sustainable livelihoods for at least 100 weavers, and says she is nearly there.
From the Handloom Weavers of Aarni-Catalogue
From the Handloom Weavers of Anakaputhur Catalogue
---
Project Loom
Project Loom
---
#60 Handloom Saree Pact
Sabita Radhakrishna started the #60 handloom saree pact which encourages women to wear handloom sarees at least 60 times a year. About 1200 members have joined the pact so far as of today (July 26th 2015)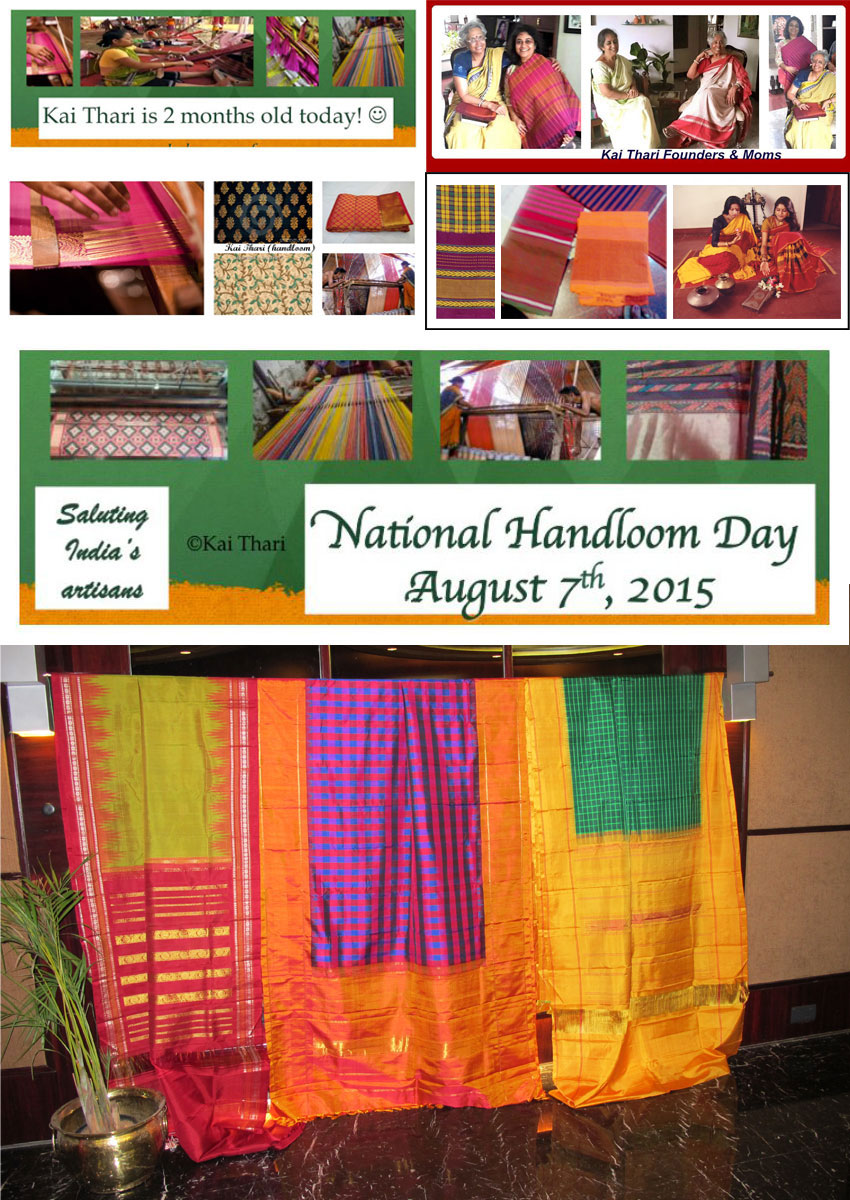 ---
---
AWARD

AHARAM…Traditional Cuisine of Tamil Nadu Published by Zaika BPI (India) Ltd. 3 print runs. Aharam is an invaluable record of about 175 authentic Tamilian dishes, each recipe being used for 75 years or more in traditional households. Aharam won the prestigious Gourmand World Award for the Best Indian Cookbook for 2002.
AWARD
Sabita Radhakrishna's latest book "KIDS KITCHEN, Fun Recipes for Little Chefs" won the Gourmand World Cookbook Award 2009 for the Best in India under the category Children and Family.
COUNCIL NOMINEE
Sabita Radhakrishna was appointed Member of the Board of Studies (College Academic Council Nominee) of the Department of Fine Arts of Stella Maris College in March 2011
SONG OF THE LOOM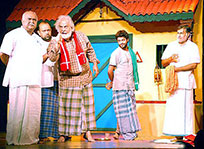 SONG OF THE LOOM by Sabita Radhakrishna, directed by TT Srinath and Indrani Krishnaier was staged by Madras Players in association with Crafts Council of India on 21st,22nd, 23rd March 2008 at Sivagami Pethachi Auditorium. READ
THE QUICK COOK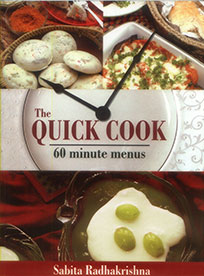 THE QUICK COOK 60 MINUTE MENUS published by Westland Books Pvt Ltd (2006) has 30 easy to cook menus, breakfast, and dessert recipes. READ
KIDS KITCHEN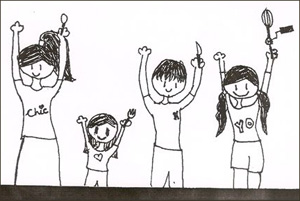 KIDS KITCHEN published by Westland Books Pvt Ltd (2008) has easy to cook recipes for children between 9- 15, and illustrated by Aditi Rajagopal. READ
SIVAJI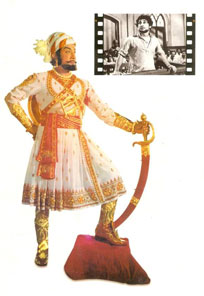 AUTOBIOGRAPHY OF AN ACTOR… SIVAJI GANESAN... originally written in Tamil by Dr. T.S. Narayanaswamy, the English version is by Sabita Radhakrishna. Published by Sivaji Prabhu Charities Trust (2007). READ