BREADWINNER...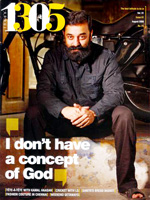 Bread is the legacy of the British. As children we lived in Bangalore, and our favourite bread store was Albert Bakery, a few yards from our home in Fraser Town. Every afternoon, when we returned from school, we would find a loaf of freshly baked bread sitting on the dining table. The baker made a five petalled flower on the crust which was crisp and brown. We would pluck it off and savour the taste. The bread was never sliced, and my mother, using a long serrated knife sliced the bread so evenly that it looked like it was machine cut. We couldn't wait till she toasted it, buttered it lightly and spread Marmite over it.
In Chennai, my ma-in-law was expert at producing bread snacks, a skill I absorbed from her. Bread was then not easily available, and one had to buy bread from Spencers, Mc Rennet or Adyar Bakery. Spencers closed down its unit in the eighties but have appointed a number of small bakeries all over to make and sell their products. Spencers boasts of a long history of bread making, going way back to 1911 in Madras.
Modern Bakery came much later, and could not compete with the other breads in terms of texture and taste. Another bakery which made white bread, soft and yummy was Verghese & Sons Bakery with its main supply store in CP Ramaswamy Iyer Road. Being fond of bread as a family, the Bakery would supply us a loaf of bread every day or more if we needed it.. One find day our breadman stopped his deliveries. We waited for months but there was no signs of him. We went to the head office and found the place taken over by someone else and were told that the legendary Verghese and Sons Bakery had closed down.
Many women of my generation begin to bake bread at home at least the more enterprising of us.. We could change the flavour, spice it with herbs or spike it with pepper, or add nutrients like bran, soya flour etc. It had its advantages. In the sixties yeast was not easily available. We could get tinned yeast in granule form which didn't work well most of the times. What was best was bakers yeast from the bakeries, which could not be kept for long. Though the loaves might be denser than the ones from the bakeries, the quality of home baked breads were assured, and the joy of seeing your own bread taking shape was something. Since no preservatives are used for bread made at home, the bread has to be consumed pretty soon. Today, it is very easy to get yeast from abroad as it is something travelers don't mind bringing.
Bread is available today in so many avatars that people ask me why I bother to make bread at home. You get seven grain bread, wholewheat bread, bread with rye etc in supermarkets like Niligiris, and you can have a nutritious bread of your choice in places like Amethyst or Hot Bread stores. The clubs bake excellent bread, we pick up brown bread from the Gymkhana Club regularly. The Madras Club offers excellent bread for sandwiches, which is their speciality.
Today I have acquired a bread machine which I bought in the US. It is a boon and you can experiment with all kinds of bread. I add kothimili or methi leaves for flavour or make it a sweet bread with molasses and egg. You just place the ingredients in the order specified in the book, and close the lid and switch on. The machine kneads the flour, rests the dough and then bakes the bread, but it takes anywhere between 2 ½ hours to 4 hours.
Always test the yeast to find out if it is active. Place the specified amount of yeast along with a spoon of sugar with warm water in a bowl. If it bubbles and rises in an hour it means that the yeast is active and can be safely used. When you are making the bread from scatch, it is important you knead the dough well, and allow it to rest. It doubles in size after a couple of hours, and you punch it lightly and place it in the bread pan.
Bread is versatile in its various forms…you use it to mop up curries or stews, toasted it forms ideal accompaniment to soups, and it forms a base for delicious topping and heres a recipe for one of my favourite breads. Bread can be dried and used for crumbs, and left over bread can be used for puddings. For the tiffin box, I used to make bread bombs, bread dipped into water and squeezed, flattened, and stuffing placed in them and deep fried. I would toast the bread and make imaginative toppings for tea time. Or grind a green masala, blend it into beaten egg with some milk, dip the bread slices and fry with a little oil. Add a blob of tomato ketchup over each slice and serve hot!
We have bread once a week for breakfast and serve scrambled eggs on toast or a spicy omelette. For the children I used to make "egg in the hole", where the centre of a slice of bread is removed using a circular cutters (even a small katori would do). The egg is broken into the circular gap, sunny side up, attracting even the fussiest child to eat it.
Happy bread day!