PACHAKAM FROM GOD'S OWN COUNTRY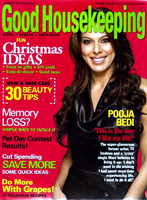 Legend has it that it was Parasurama an avatar of Vishnu who saved Kerala from being destroyed by the sea. Excavations which unearthed pottery and granite burial monuments pointed to the first habitation dating to 10th century BC. The Kerala identity however emerged between the 8th and 14th century together with the development of Malayalam.
There are five distinct communities living in Kerala. Thomas the Apostle brought Christianity into Kerala, with the Syrian Christians boasting of a cuisine all their own. Kal appam and kuzhal appam are typical of the Syrians as is the errachi olayathi a special dish made with beef. Roasted duck is made for Christmas or wild boar with strong masala.
Arab traders married Kerala women in the 7th Century, and their descendents are the Mappilas of Kerala or Moplahs as they are popularly known. The Arab influence is seen in the biriyanis and in the alsa which is a Mappila dish derived from harees a traditionalArabic dish consisting of wheat, meat (or chicken) and salt.
The Thiya community were originally toddy tappers. Appam and stew, common throughout Kerala are their breakfast delicacies, the stew varied. It could be fish in coconut sauce with tiny pieces of mango, or mutton cooked in coconut milk are served as accompaniments to the aapam.
The Nairs were the warrior community of Kerala and their non vegetarian cooking has been so popular that some of them are in demand as professional cooks. They make the vella appam for breakfast or the puttusteamed in hollow bamboo teamed with sweet milk and bananas. Their aviyal is a mix of vegetables, like raw bananas, drumsticks, beans and cashewnuts cooked in coconut milk and mixed with sour curds and coconut oil.
The Nampoothiris are the Kerala brahmins in existence from 3rd century BC. They are strict vegetarians, and eat idli, dosais or puttu for breakfast and have rice with kootu, kalan and olan. Generally they avoid eating garlic in their food.
Good Housekeeping. 2007